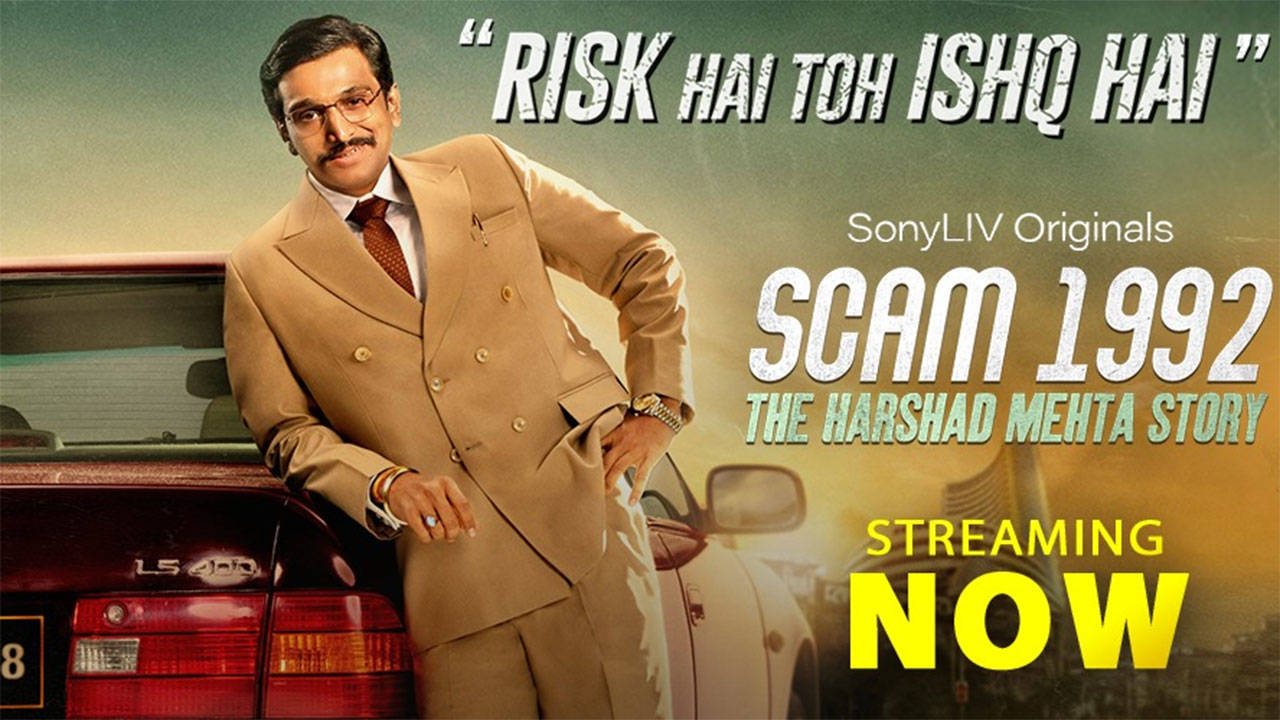 Source: Instagram Official Poster
Today we will talk about the dialogue writer of the "Scam 1992", writer of "Made In China", Ventilator & "Wrong Side Raju". Let's start the journey behind the successful web series & which part of the series is made it watchable.
He has started his career with Film School of Los Angeles & directs the short film "Sultan" as thesis project. He wanted to become director from starting. After completing his study he returned to Ahmedabad & shifted to Mumbai but the hectic life of the Mumbai didn't suit him & again return to Ahmedabad. He met Mikhil Musale & he has the idea of "Wrong Side Raju" & on that idea Karan, Mikhil & Niren Bhatt had written the film. Karan also shares that "Wrong Side Raju", "Made In China" & "Scam 1992" these three along with "Ventilator" making journey experience can be written as a book. After the success of "Wrong side Raju" by getting National Award, Karan's success was also on track.
He shares that how "Made in China" was made. Same title novel written by Parinda Joshi & rights were taken by the Karan & Mikhil in only 1 rs. & thus it was made. While making "Made In China", Sumit Purohit who is the writer of "Scam 1992" has contacted Karan & tell him that they wanted Gujarati Dialogue writer. In short period of time director Hansal Mehta called Karan to meet for the series at his place for 15 min. But the first meeting of Hansal Mehta & Karan Vyas was about 3hrs. He was given to write first to Episodes of "Scam 1992" & journey begins for 10 long episodes. He also confessed that the most famous dialogue "Risk Hai Toh Ishq Hai" not written by him.
Watch Full Interview On
YouTube
He has taken one month for written two episodes & holds the grip on each & characters roles. The big challenge was for Karan to write the different dialogues for about 300 characters. Each & every characters have its own charm, languages & styles.
He has also talked about the research & detailing of the scene. As a technical subject of share market it was hard to understand & explain, so Karan has understand first & afterward he created whole scenario. He has told that he has to create the Guajarati Flavor in dialogue but also not ordinary one. He creates Gujarati People nearer to actual one Smart, Lovable & Sharp at the same time.
He explained that how the Harshad's character is portrayed. Harshad was hero in his own life & in all the different situations, what will be the thought of him, Karan picked that part & aimed to bull's eye.
In the whole series there are lots of parts with the use of proverbs, the genuine use of it done by Karan & he unwind the secret behind it that from childhood, he has heard lots of proverbs form his family & he used to with them.
There was a 500 pages script & almost 11 to 12 episodes but after edit there was approx. 10 hrs. Series. Karan shares that the toughest episode was the episode no.3 because of the explanation of the money market terms was very hard part.
Almost all the dialogues were famous but Karan's favorite dialogue is "Raat Se Juth Nahi Bolte, Raat Ko Har Raaz Maalum Hote Hai"
At last Karan has one Voot Show which will be a musical & one show is with Netflix along with Mirzapur team.
So we thankful to Karan Vyas to joining with us & shares the experiences about Scam 1992.
Read SCAM 1992 Full review
https://www.thelitthings.com/2020/10/Scam-1992-complete-review%20.html